How Do I Find A Qualified Dog Trainer?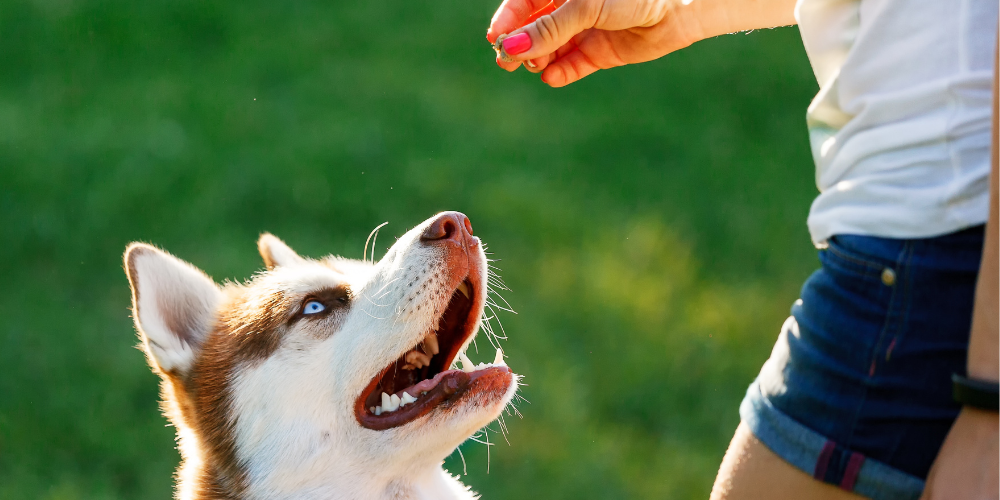 Our mission is Less Damage. More LOVE., meaning we want to provide home protection solutions so that pet owners can concentrate less on the damage their pet is causing and more on loving their pets by addressing their needs and getting to the root of their destructive behaviors.
To address the root cause of your pet's behaviors, we always recommend pairing our products with positive reinforcement training.
But how do you find a qualified dog trainer in your area? The following blog will help guide you in finding one that is qualified, knowledgeable and credible. 
Tips To Selecting a Dog Trainer
According to the RSPCA, "Reward-based training is the most humane and effective way of training dogs and addressing any unwanted behaviors. Reward-based training does not involve aversive techniques, physical punishment or the assertion of dominance over the dog."
It is important to choose a dog trainer who uses rewards-based training techniques because of the reasons above. Dog training is an unregulated industry, which means anyone can call themselves a dog trainer.
While anyone can label themselves as a dog trainer, there are many credible certifications, training programs, and organizations you will want to look for prior to hiring someone. We suggest using:
If you are doing your own Google search for trainers in your area, here are some sample questions that may help you narrow down your options.
Methods:
What dog training equipment do you recommend?

How would you stop an unwanted behavior?

What happens when my dog isn't responding in the way you want them to? 

How will you know if my dog is anxious, stressed, or fearful and how would you adjust their training? 
What to look for:
A knowledgeable dog trainer strives to replace unwanted behaviors with desired behaviors instead of solely focusing on correcting or stopping unwanted behaviors through the use of corrective devices. They also approach training by seeing the dog as an individual, and they care deeply about the dog's physical health, stress/anxiety levels, and meeting their instinctual needs.  
Continuing education:
How do you ensure your client's success?

In which professional dog training associations do you hold membership?

Do you have any certifications?

What is your approach to continuing education to develop your own knowledge and skills? 
What to look for:
A competent dog trainer regularly participates in continuing education opportunities to expand their knowledge and skillset in their field. 
Connections with other pet professionals:
Do you consult with a veterinary behaviorist?

Do you work with my vet? If so, in what capacity?

Do you work with my dog walker and/or pet sitter if necessary? 
What to look for:
A credible dog trainer consults and/or connects with other pet professionals such as veterinarians, vet behaviorists, dog walkers, etc.
As you search for a dog trainer, be sure to look for someone with legitimate credentials as well as someone who respects your dog and their individual needs. If you're in the Charlotte, NC area, or if you're open to virtual training, we suggest reaching out to our friends and partners at Free Will Animal Training.
Don't forget, rewards-based training and CLAWGUARD products go hand-in-hand!
Source: Humane Dog Training Advocates
Written by: Emily Greene, Free Will Animal Training
Edited by: Kelsey Ruocco, CLAWGUARD