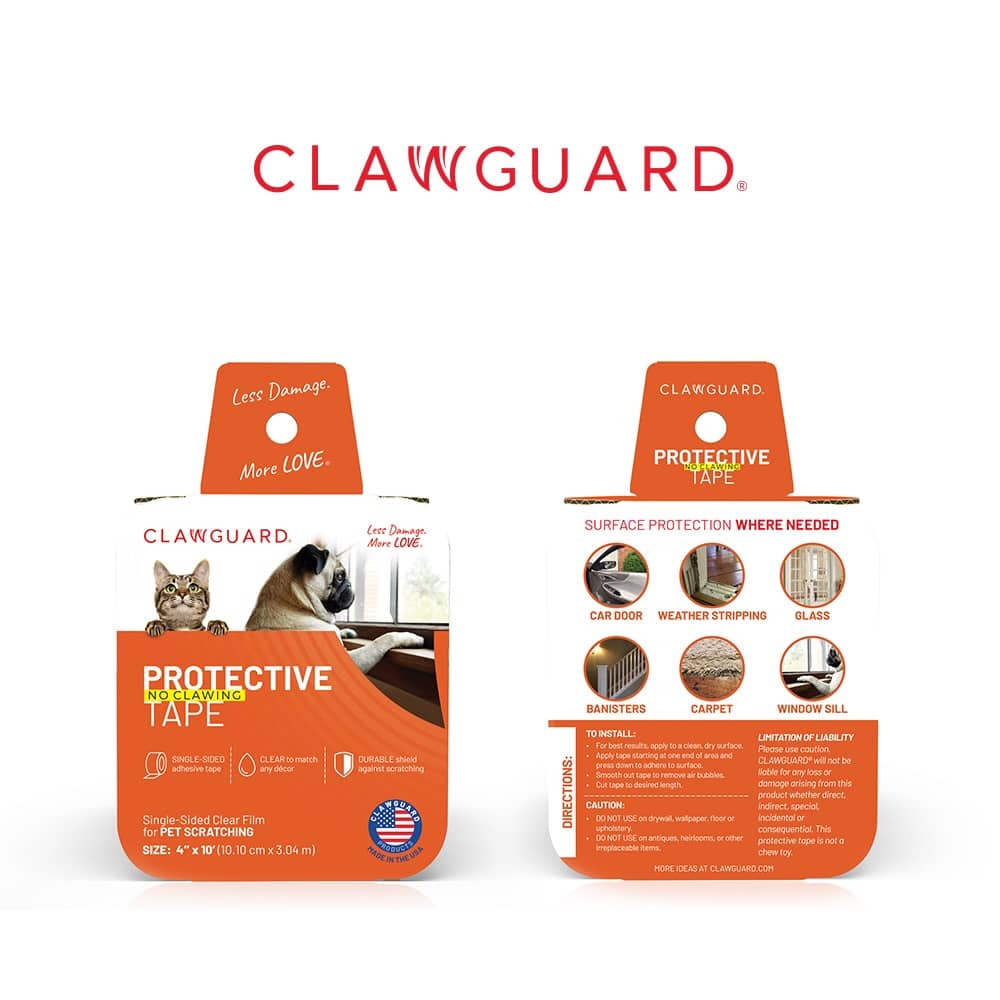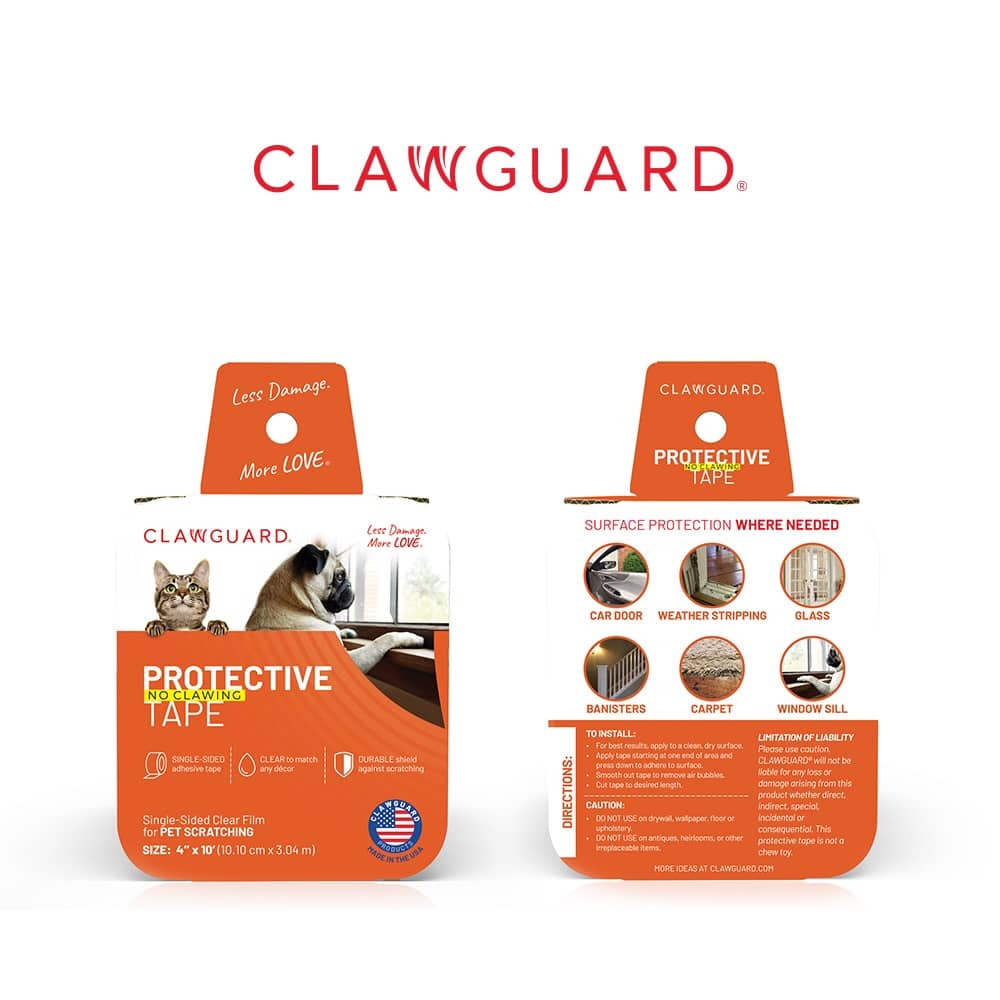 Protection Tape Roll With Dispenser - Shield From Scratching
Our Clawguard Protection Tape is a single-sided, transparent adhesive offering reliable protection against the scratching of window sills, sofas, weather stripping, baseboards, mattresses, carpets and other exposed areas in the home. Rigorously tested for security and safety, each roll contains 4 in x 10ft of tape packaged in a dispenser.
Why Choose Us ?
By protecting your home with Clawguard, pet parents can focus more on training and less on damage.
Returns
If your Clawguard isn't perfect, return them within 30 days for a full refund.
Shipping
Free shipping for orders over $110
All products shipped within three business days.