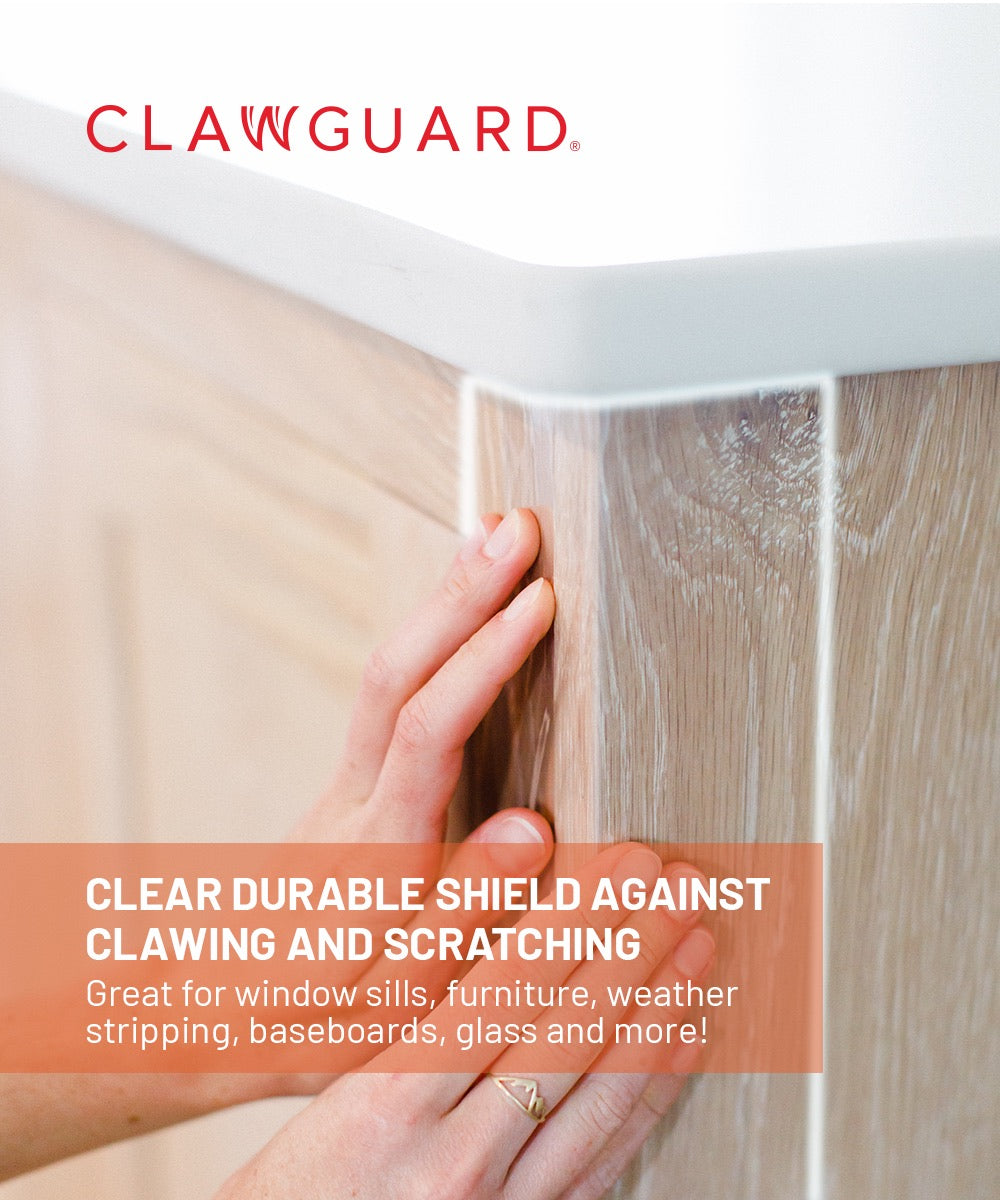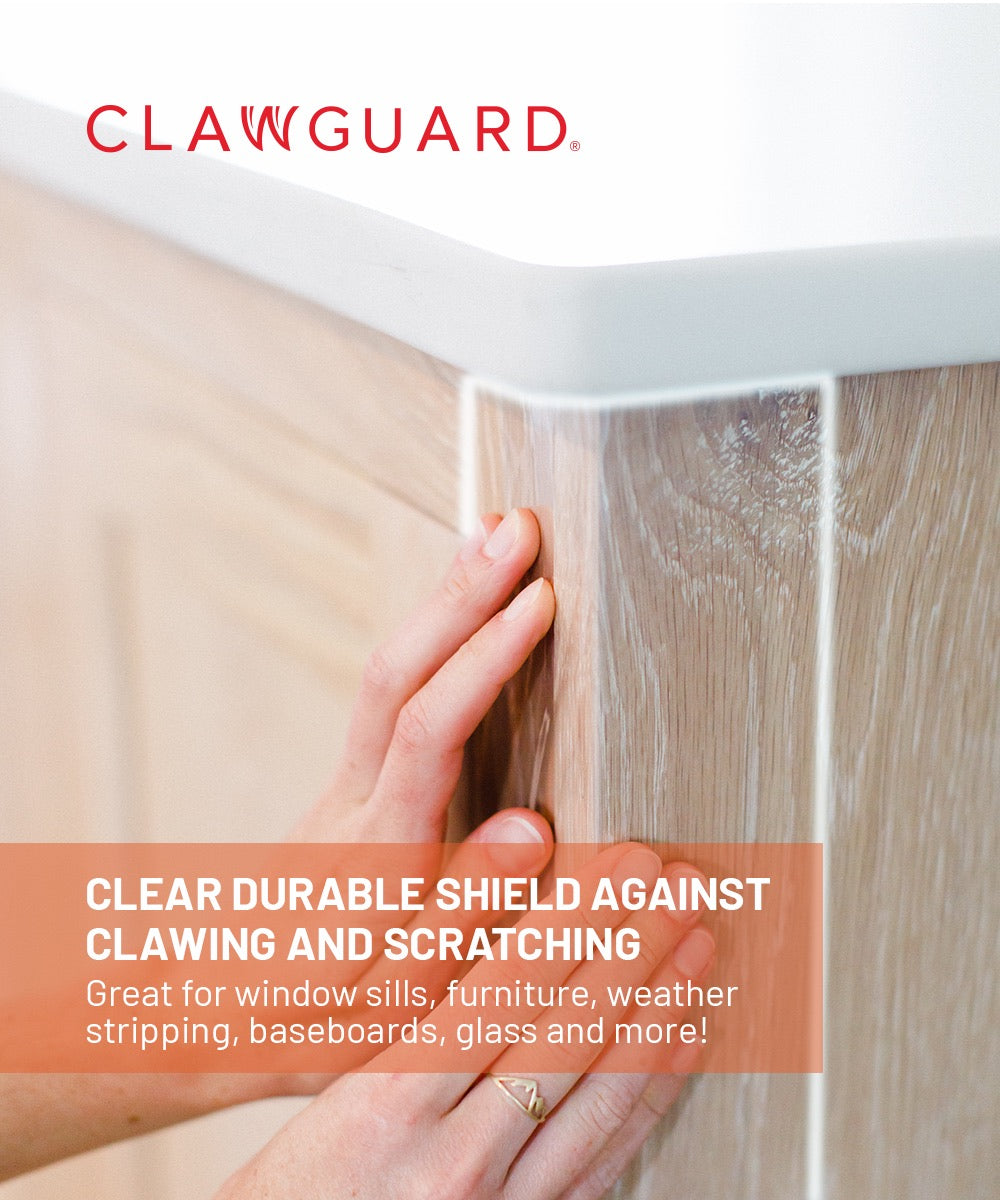 Anti Scratch Protection Tape - 10 XL Sheets
CLAWGUARD Protection Tape is Clear single-sided high quality anti scratch deterrent barrier film that provides durable protection against pets that scratch and damage window sills, furniture, weather stripping, couches, car door interior, glass and more! Tested against sharp cat claws and persistent scratching by dogs, our single sided barrier is clear to match any décor. Thick durable protection can be customized and cut to size with household scissors. Easy to apply and no sticky residue!
Why Choose Us ?
By protecting your home with Clawguard, pet parents can focus more on training and less on damage.
Returns
If your Clawguard isn't perfect, return them within 30 days for a full refund.
Shipping
Free shipping for orders over $110
All products shipped within three business days.